An interesting video message from Neelie Kroes, European Commissioner for Digital Agenda, was published last week. The message was recorded in support for GNOME and its events, such as the upcoming GNOME Users' And Developers' European Conference.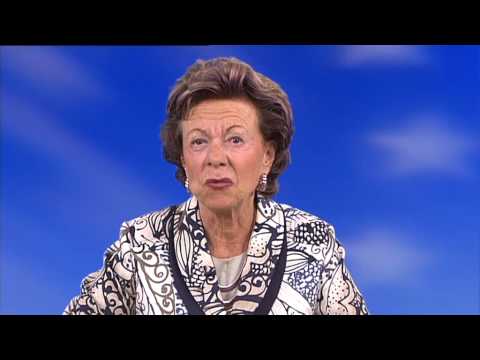 In this video, she reflects on times when open source was not considered in public organisations, because of issues that were perceived such as lacking technical support and worry about IP infringement issues. The consequence was that officials were discouraged from selecting software on merit. There may have been open source products out there sufficiently fulfilling the requirements, but this was not enough to be considered by public organisations.
But times are changing and it's meaningful that Kroes, who is also the Vice-President of the European Commission, acknowledges this. She mentions a few developments to illustrate this point. For example, OSOR provides unbiased advice and guidance on the use, development, and licensing of free and open source software (sounds familiar?). It also contains a 'forge' providing a home to open source software projects.
Kroes also mentions the European Interoperability Framework (EIF) as an example. This is interesting because there is a lot of debate and lobbying going on regarding version 2.0 of EIF. A few months ago Glyn Moody analysed a leaked draft of EIF 2.0 highlighting the confusing and vague references to openness and open source software. More recently, the New York Times wrote how companies like Google, IBM and Red Hat are lobbying for inclusion of open source software in the document, which is perceived as a strategy to break Microsoft's hold. It probably won't be until the end of the year before the final version 2.0 of the EIF document is released. Although the closeness around the drafting process of this document does not look very promising, it may be a good sign that Kroes includes the framework in this speech.
Additionally, Kroes stresses the importance of strong communities and the role they play in shaping Europe's digital future. And now the EU commission has the opportunity to put the money where their mouth is, as it recently announced to fund projects worth 1.2 billion Euros to be launched in 2011. This is a genuine opportunity to invest in open source software and in open source companies to make sure that the open source offering can compete better with companies that offer proprietary alternatives.